SensiSeeds Hemp Foods Review
SensiSeeds Hemp Foods Review
Sensi Seeds Hemp Foods: get a taste of our new line of hemp products
Hemp Foods This summer, Sensi Seeds releases its brand new line of hemp foods. A selection of high quality products for everyone: the conscious foodie, the lover of superfoods, the health-focused sports enthusiast, and whomever wishes to effortlessly improve their diet with all-natural, organic products.
Three delicious products to boost your health
The first release of Sensi Seeds Hemp Foods consists of a range of three delicious products that will delight anyone who appreciates the subtle flavours of hemp. Three simple yet essential products that will redefine the basics of casual cooking!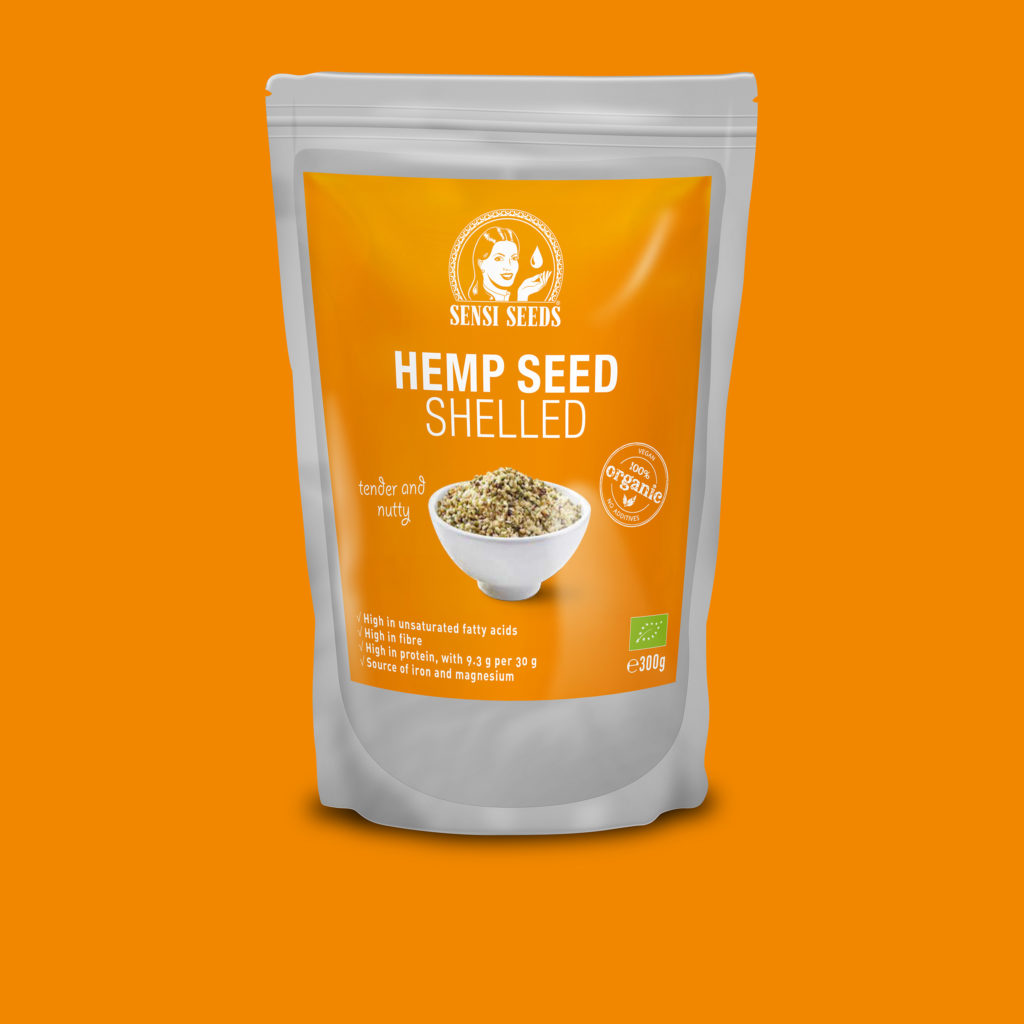 Sensi Seeds Hemp Foods Shelled Hemp Seeds
Seeds represent a big part of our heart. We plant them, we care for them, we preserve them. And we eat them! Hemp seeds are among the most nutritious in the world. They contain a powerful balance of proteins, essential fatty acids, vitamins and enzymes that help create optimum health and well-being. Not to mention, they are incredibly easy to add to your diet: shelled and ready for consumption, you can sprinkle them on salads, yogurts, oatmeal, or whatever else you like. Tender and nutty, they are an effortless yet delectable way to add some crunch to your culinary routine!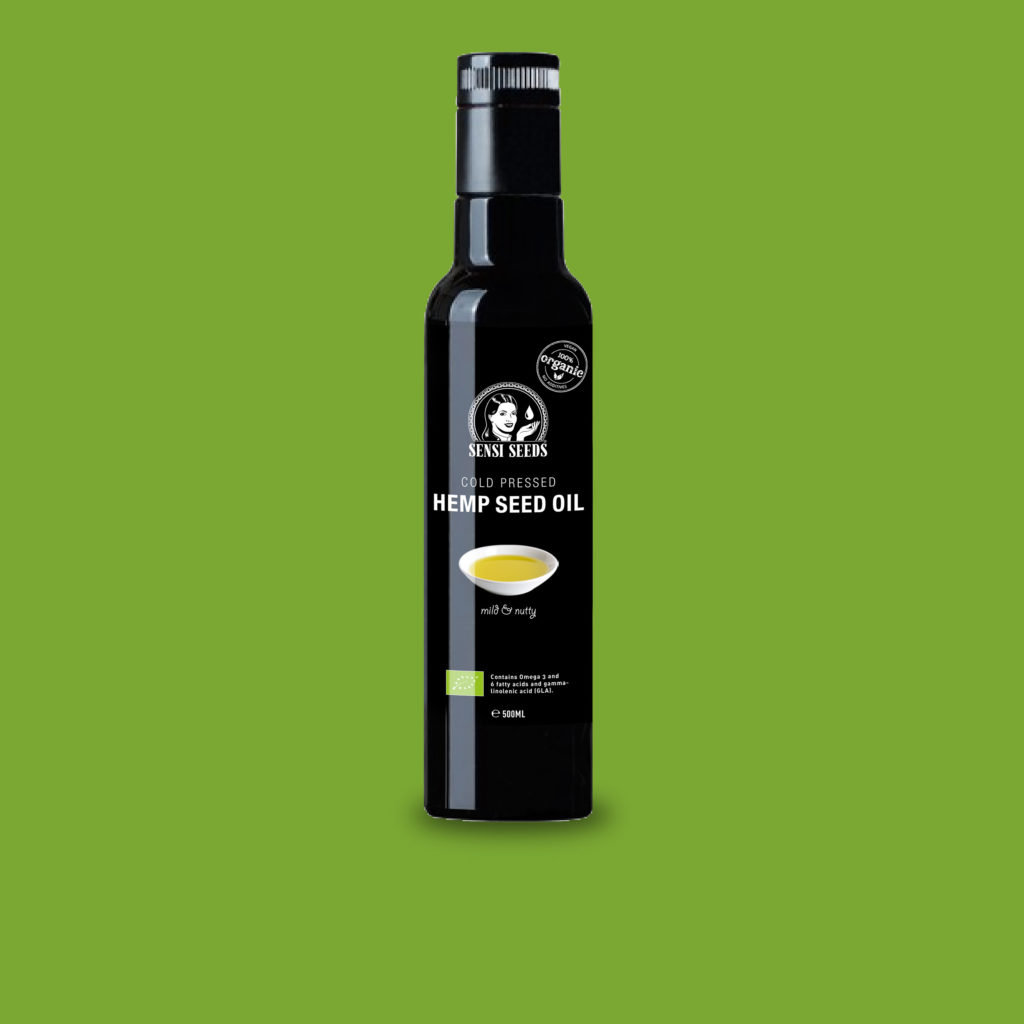 Sensi Seeds Hemp Foods Hemp Seed Oil
This unrefined, cold-pressed organic hemp seed oil will soon become a cornerstone in your kitchen. Its mild and nutty flavour makes it the ideal dressing for your salad, the tastiest base for your pesto, and a great addition to any cold cuisine recipe you have in mind.
Rich in amino acids and antioxidants, vegan, gluten-free and of course, a pleasure for your palate. What's not to love?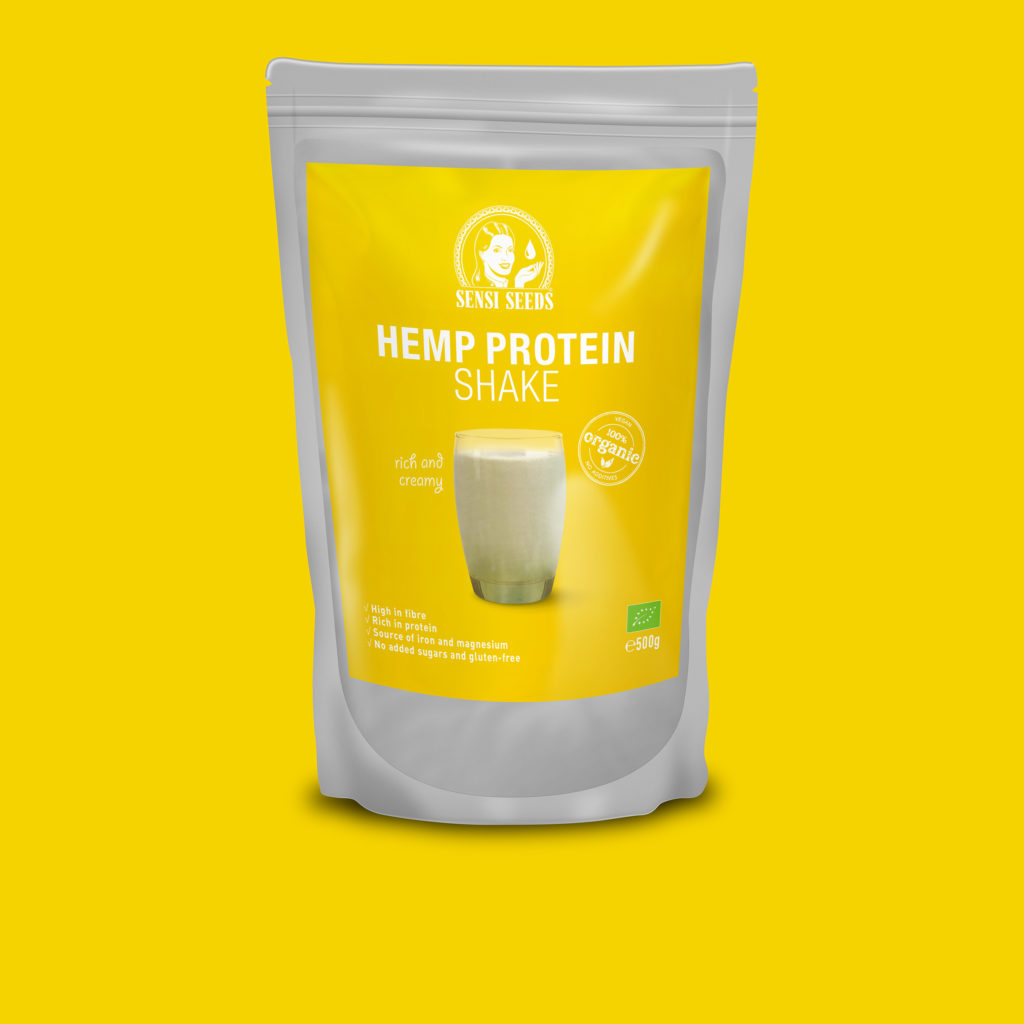 Sensi Seeds Hemp Foods Hemp Protein Shake
Our hemp protein shake is a rich and creamy beverage that can be appreciated any time of the day, but especially in the morning, for a succulent boost to get your day started. Since it is a great source of protein, it can also be your perfect post-workout hemp snack, or your source of energy throughout a hard day of work or sporting activities. Enjoy alone, or complemented with fresh fruits for a delicious, reinvigorating protein smoothie. For the active hemp enthusiast on the go!
Good for you!
Hemp food is for everyone. It is delicious, and an incredibly simple way to supplement your diet. It is also a staple of vegetarian and vegan diets, and can be a tremendously precious resource for those unable to tolerate nuts, gluten, lactose, sugar or processed foods.
Hemp food is loaded with healthy omega fatty acids, antioxidants, iron, protein and fibre. One of hemp seeds' most striking properties is the high quality fats they release when cold-pressed into oil, that can be beneficial in protecting the skin, as well as for hormonal balance.
As with all other products, Sensi Seeds has ensured the expertise and high requirements our customers expect were the key focus in perfecting this new range of products.
This is why all Sensi Seeds Hemp Foods products are completely additive-free and natural. Our premium-quality organic products have been tested and are EKO certified.
Start your journey into a hemp-powered, healthier life now! The Sensi Seeds Hemp Foods products are available online, and in our shops.
Please note for European Consumers Only
SensiSeeds Hemp Foods Review
SensiSeeds Hemp Foods Review
SensiSeeds Hemp Foods Review
SensiSeeds Hemp Foods Review
SensiSeeds Hemp Foods Review
SensiSeeds Hemp Foods Review
SensiSeeds Hemp Foods Review
Related terms: sensi seeds reviews, hemp seed oil reviews, sensi seed bank, whole foods hemp seed, hemp seeds, hemp seed food for pets, pure healing foods hemp seeds, hemp seeds best brand